28 September 2018
Lengow: selling goods on worldwide marketplaces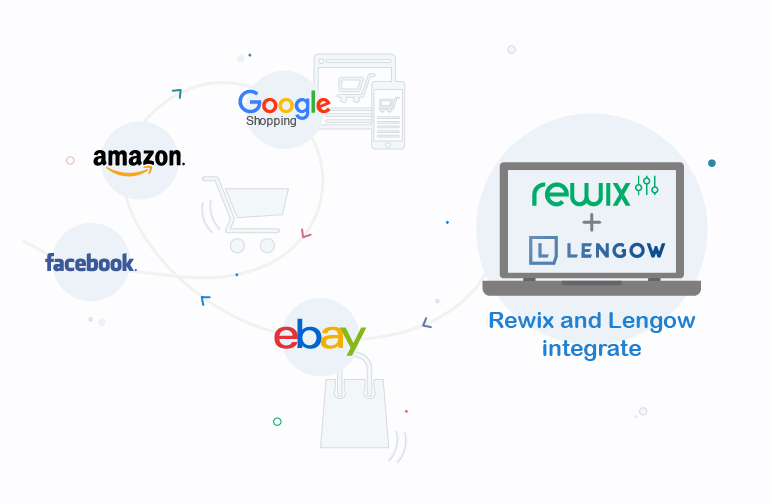 Selling on marketplaces these days is critical for many businesses and many products. Equally critical is publishing and making one's products available on product comparison/indexing platforms and social commerce feeds.
This activity very often requires having to create several feeds with similar information content but different data structures. This happens for example to publish and keep availability aligned on amazon.com, publish products on eBay.com, publish a price comparison feed for Google Shopping or Facebook shop.
Integrating any orders received on these platforms also still proves problematic.
The risk is to get trapped in this babel of formats by requiring one's development team to make as many different integrations as there are product sales or publishing channels. Rightly time-consuming, complex and expensive operations.
Problems are also and especially present in cases of using open source platforms such as Magento or Prestashop often equipped with ready-made integration plugins. In fact, many plugins do not always work as they should and often require complex configuration and debugging tasks.
Fortunately, there are tools available such as Lengow, which at the cost of a single integration, makes it possible to share your product catalog with over 3500 sales channels including marketplaces, price comparators and search feeds in almost all world markets. Lengow.com at the cost of a single software integration to its systems publishes products for sale using the best marketing channels, optimizing and automating online sales.
In just a few clicks it is possible to open channels and markets on which to activate sales campaigns and marketing actions.
Lengow can understand the catalog flow of an ecommerce site and translate it to make it available in the formats required for the target platforms. Not only the ability to list products in the required data stream, but also the ability to receive back orders received thus managing the entire data exchange between The activated sales channels and one's e commerce warehouse.
Lengow allows:
The dissemination of products via a centralized platform to publish a quality product catalog and disseminate products right where customers are waiting for them.

Adapts the catalog to publish products on the chosen channels with definition of price, presentation and available stock size.
Accuratelymonitors requests and sets rules to avoidout-of-stock.
Centralizes orders from marketplaces and synchronizes them with the ecommerce solution.

Return-on-investment optimization: optimizes promotional campaigns, allows you to discover new business opportunities and rapidly expand business worldwide.
The control of sales performance and in-stock products, orders and conversion metrics. In this way, campaigns can always be adapted to the digital strategy.
Lengow's business model involves signing a contract with a setup fee and a recurring fee commensurate with the number of products to be published and the number of channels to be used.
Rewix is seamlessly integrated with Lengow 's flows, and in just a few clicks you can start selling your products directly on the more than 3500 marketplaces, channels and marketing tools with which Lengow is connected.
If your ecommerce business model involves selling on marketplaces and various global channels, do not hesitate to request more information by contacting us.