Rocket your company sales
Turn down your operating costs.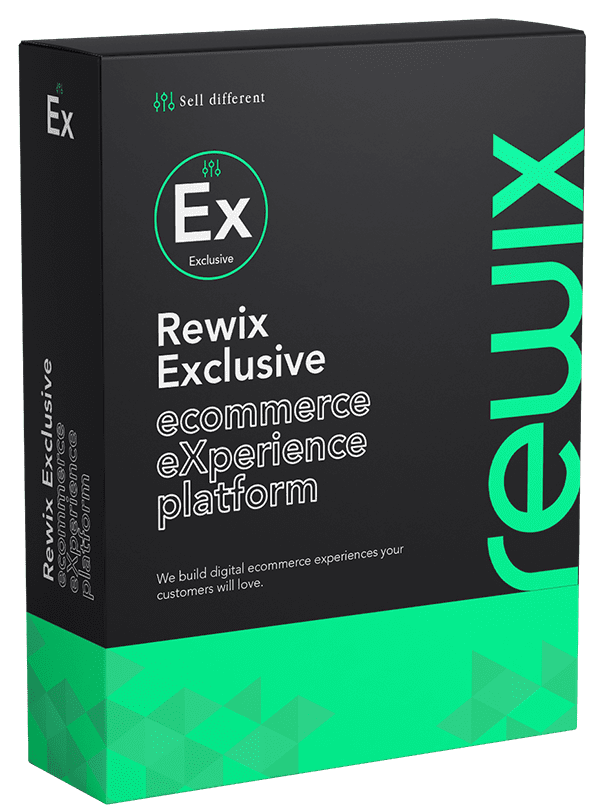 Rewix IS NOT a simple, basic order management user interface connected to your ERP.
Rewix IS NOT a B2C ecommerce platform extended to B2B model by a bunch of (incompatible) plugins and extensions.
Rewix IS NOT ONLY an advanced ecommerce platform with integrated CRM with marketing automation features.
Rewix is a B2B ecommerce digital platform designed to allow companies to distribute and sell across all available sales channels and digital sales room (DSR).
Every touchpoint with leads is a sales opportunity
Rewix is an enterprise class ecommerce platform, designed for companies that want to sell on the global market with B2C/B2B and B2B2C sales models.
Rewix is a SaaS solution scalable, reliable, fast, secure, flexible, integrated and modular.
Rewix is a digital tool designed for marketing automation, database marketing and sales management.
Rewix transforms every touchpoint with leads into a sales opportunity
Key features for reinventing sales
Multiple shops (B2B/B2B2C/B2C) management
Optimised UX/UI, fully responsive design
Fully SEO compliant by design
Orders, sales force and customer management
Integrated with CRM and marketing automation
RFQ and opportunity management
Advanced promotion tools and price listing
Multiple warehouses and suppliers
Fully integrated with payment gateways
Advanced research condition with specific dimension
Analytics/Reporting with real time KPIs
Controlled access with roles and security
Core features.
CUSTOMER DATA HUB
Integrated CRM features to manage leads and customers during the entire customer's journey for a better conversion funnel
CORE ECOMMERCE
Sales process management to provide the best shopping experience and best conversion rates
ANALYTICS AND AI
A complete set of features and the most advanced reporting tools for a complete monitoring of critical KPIs
Omnichannel by Design.
Unique B2B eXperience.
Platform key functionalities
Product Information Management
Warehouse Management System
Content management capabilities for managing various content types with blog features
Catalog/Cart price rules to create many more discounts and promotions to boost sales
Integrated customer service tool for before and after sale support
Email/SMS delivery solution that combines powerful email marketing tools with SMTP relay
Engine to initiate and automate recurring tasks
A fully integrated mobile client with customised UI for every brand guidelines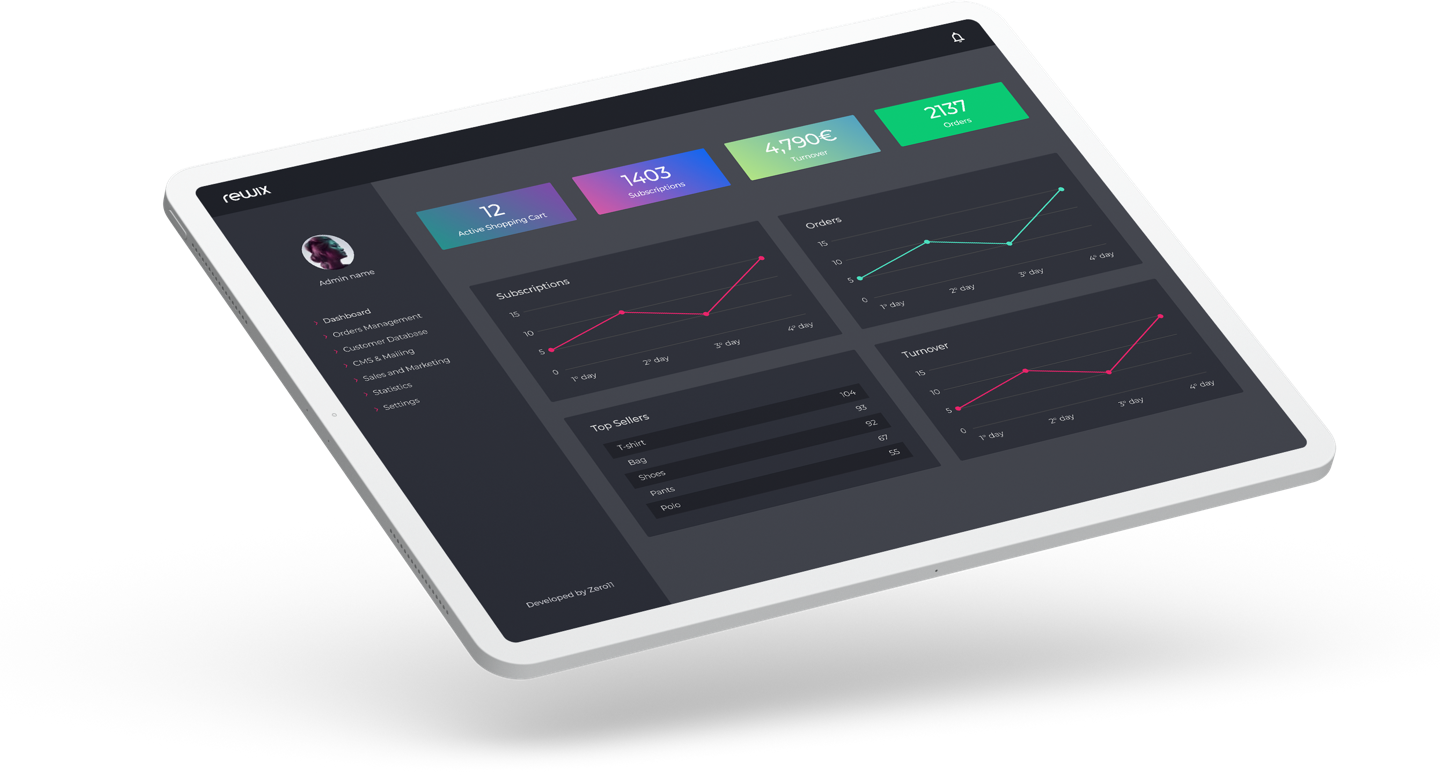 Extensibility and Integration
Rewix provides a the ability to connect with adjacent applications, apps and services and a framework for extensions, plug-ins, modules, components and application integrations.
Third-party prebuilt integration
Rewix provides packaged connectors or prebuilt integration with third-party office applications, business applications (such as SAP, HubSpot, Magento or other CRM/ERP/WMS), social networks and security mechanisms (OAuth).
RESTful APIs and microservices
Rewix provides a well-documented, well-designed, operable, extensible, deep and broad RESTful APIs to enable various types of integrations. The APIs are operable both on the consumption and on the output sides. Typical output formats include JSON, HTML and XML.
Rewix is scalable, reliable, fast, secure, flexible, integrated and modular to make your company ready for the future of B2B digital selling.
Start selling with Rewix.
Start Selling
Your first sale starts by buying Rewix.