21 March 2023
Rewix is gold sponsor at Netcomm Focus B2B Ecommerce 2023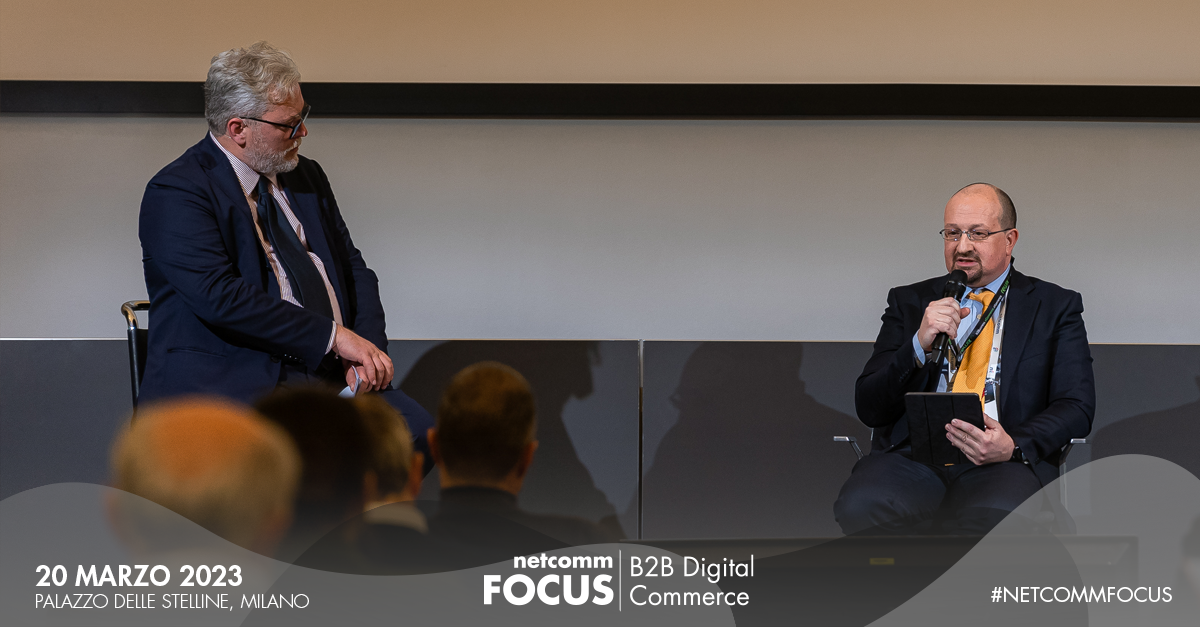 2023 research confirms the growth of B2B eCommerce in Italy: it is used by 61% of companies
Netcomm's B2B Digital Commerce Observatory has unveiled its 2023 edition. According to the research, sponsored by Rewix, the percentage of revenue from B2B online sales will grow from 11% to 25% over the next three years. Most Italian companies (61 percent) already have active B2B eCommerce: 11.7 percent more than in 2021. Companies focused on using B2B marketplaces make up 34%, up 10% from the previous year. 
Among the 39% that have not yet adopted B2B eCommerce solutions, 13% plan to develop them in the next 12 months.
The research was conducted on a sample of 400 companies with a turnover above 2 million euros. According to Roberto Liscia, the president of Netcomm, the possibility of improving and innovating the service offered is the main reason for pushing companies to digitize B2B business transactions. In fact, in the post-pandemic, it is considered decisive by 39 percent of companies and, with a growth of as much as 20 percentage points compared to 2021, it has surpassed reasons related to market expansion to new geographic areas.
The eCommerce-oriented approach prevails
"Heavy Digital" companies make up 27 percent and have already activated digital channel processes and services in a structured way. eCommerce-oriented companies make up 34 percent, and one in three entered the B2B online sales universe with the onset of the pandemic, driven by a desire to expand their market into new geographic areas and improve their service to customers.
There are companies that have not yet adopted B2B eCommerce solutions because of the perceived high complexity of the project and fears of little return in terms of benefits. However, research predicts that the pace of growth will be even tighter in the coming years and that the share of revenue from digital sales will reach 25 percent by the end of 2025.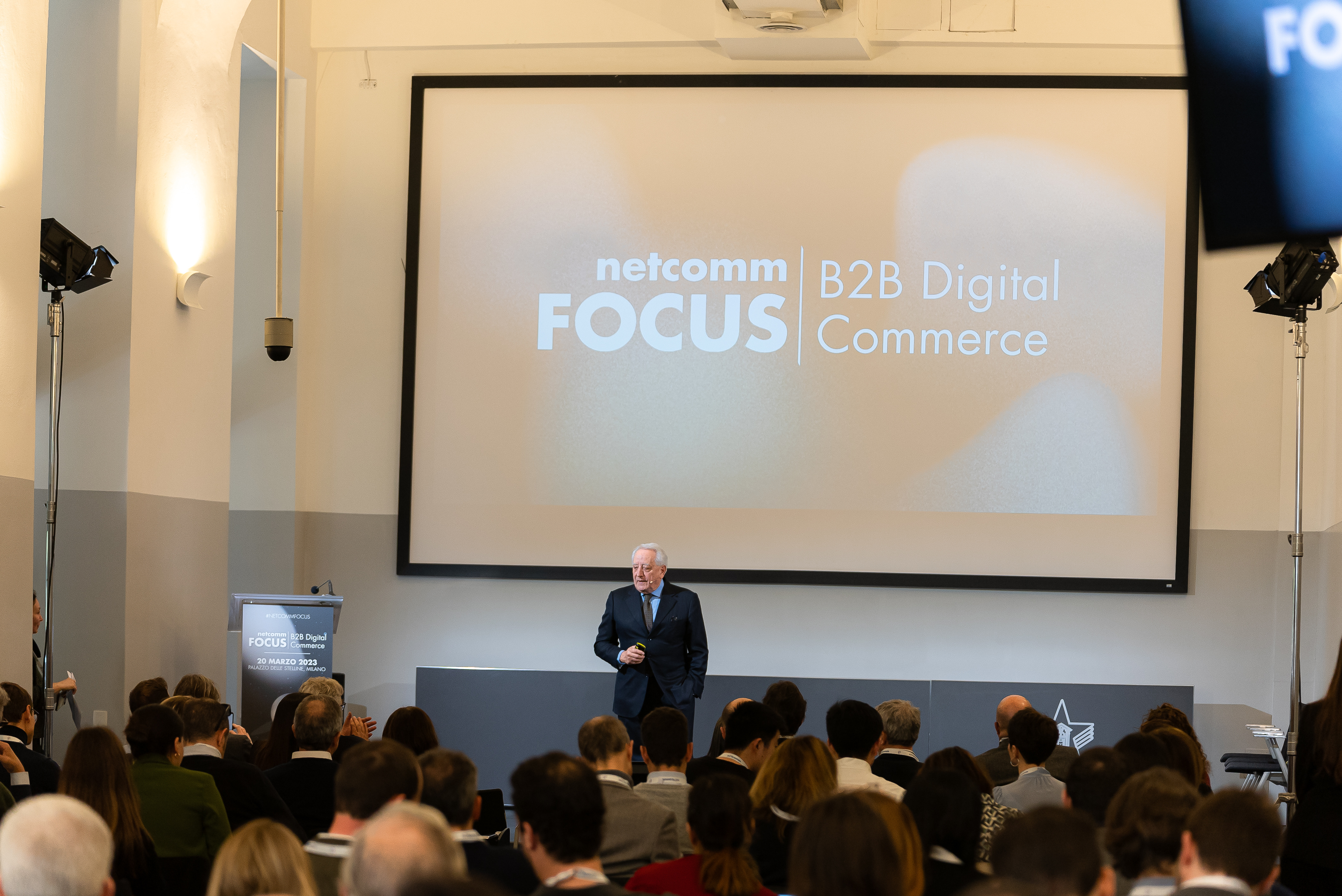 From eCommerce to marketing: the services most in demand
In digitization, companies mainly focus on eCommerce, marketing and after-sales services, which are the most popular digital activities. Forty percent of companies make use of their B2B eCommerce site for online sales, while "Heavy Digital" excel in marketing and after-sales services. "Light Digital" on the other hand focus on lead generation in the pre-sales phase, with 60 percent of them making use of it and growing steadily from 2021.
As for the most used services for online channels, digitized catalogs and product sheets excel. Larger companies make greater use of B2B Digital Commerce-specific services, such as digital payments, B2B commercial customer care, logistics services, and customized online price lists. In addition, eCommerce-oriented companies make significant use of logistics and delivery services, public price lists, and payment services specific to digital sales, with 80 percent of them using them.
Digitization: future and investment
In terms of investments for digitalization, companies had to undertake internal reorganization initiatives and/or investments. In 53% of cases, the skills of already employed staff were developed, while for 39% the tasks were delegated to external professionals and companies, such as web agencies and ICT companies. Only 26% of companies have hired staff dedicated to new B2B activities with digital channels.
In the coming year, investments will focus mainly on training and consulting services, but also on the development of digital marketing content, both of which will increase sharply compared to 2021. In addition, companies want to strengthen their direct eCommerce, especially those that have already adopted it and enjoyed a positive return.