11 June 2018
Rewix at Netcomm Forum 2018: Innovating E-commerce Solutions for Your Business Growth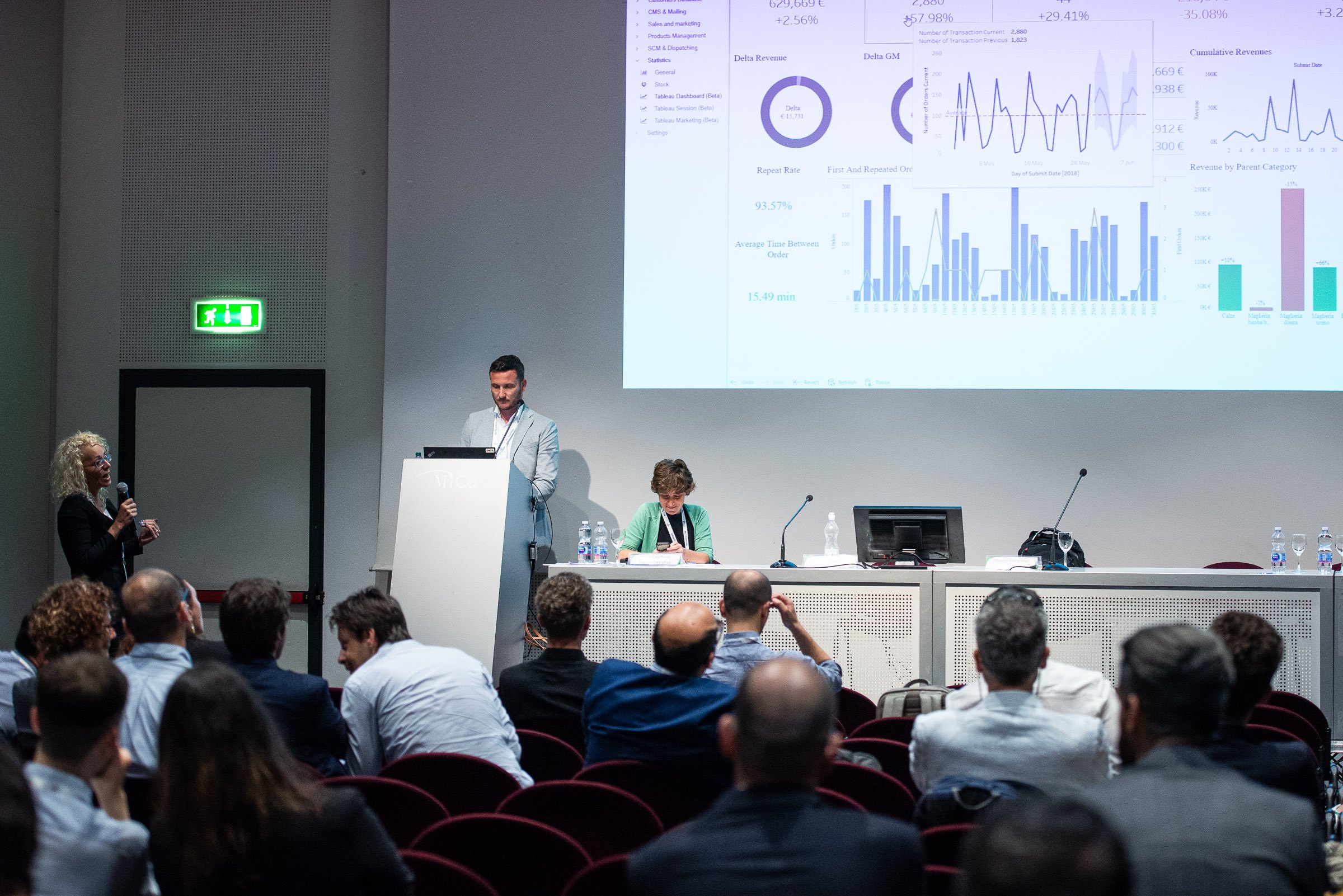 On May 30 and 31, the Netcomm Forum 2018, the eighth edition of the trade show dedicated to theecommerce industry, was held at the MiCo convention center in Milan.
The event closed with the participation of more than 15,000 visitors, an increase of 27% rispared to last year. An important number, which underlines the importance of the Netcomm Forum both in the Italian and international panorama.
Once again, Netcomm Forum 2018 turned the spotlight on all the most important topics of online commerce and digital transformation: from technology to marketing, from payment systems to logistics.
So many exhibitors and so many visitors: a sign that more and more people want to understand how to sell online and which systems to lean on to offer a complete experience to their customers.
Indeed, analyses have highlighted how consumer needs are at the heart of companies' digital transformation process. The latter, therefore, are increasingly facing these needs with new tools, both for B2B and B2C business (AR, VR, blockchain, machine learning, artificial intelligence etc).
The president of the Netcomm Consortium, Roberto Liscia, used the term "perfect storm" to describe the disruptive force of the transformation process taking place in Italian companies.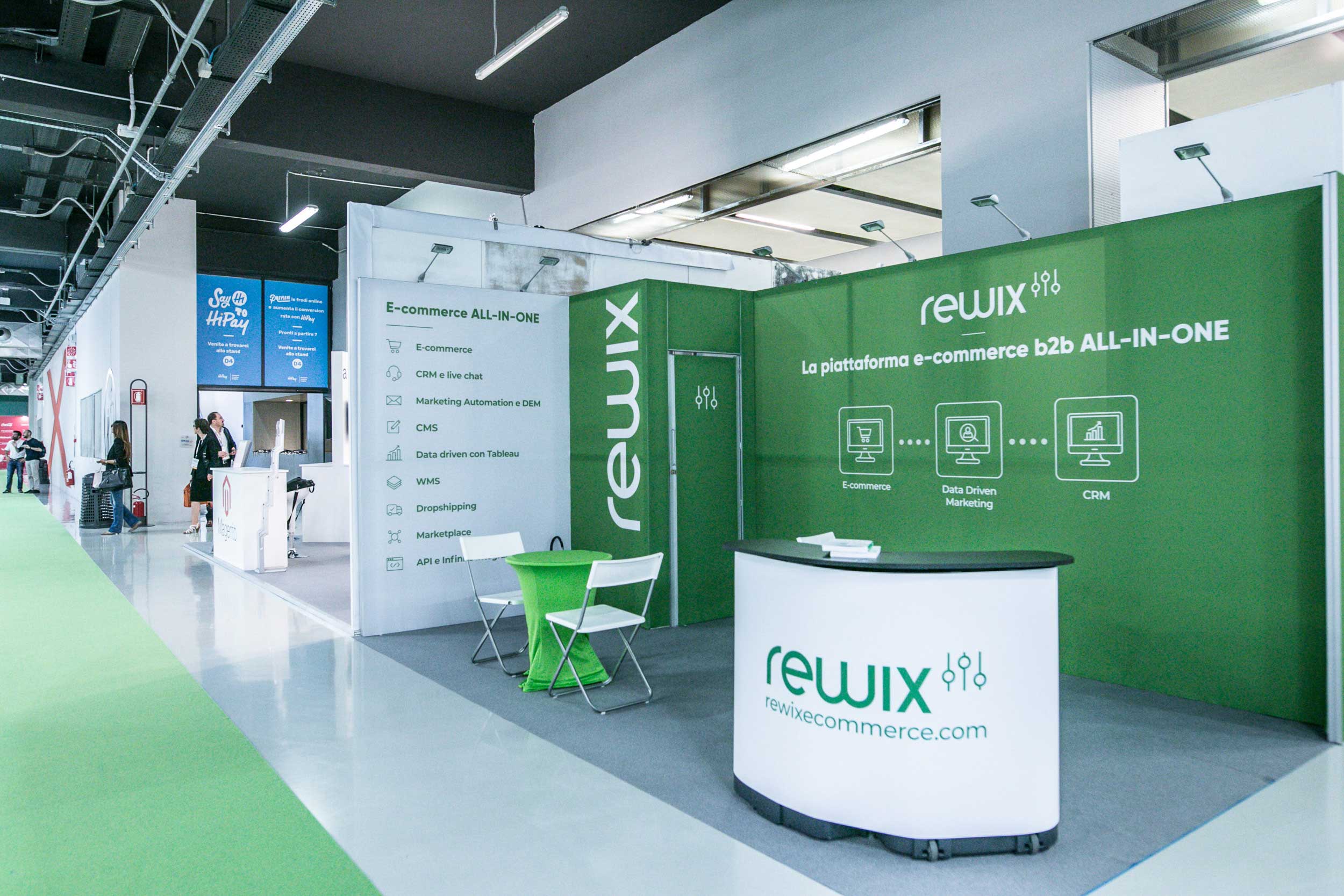 Rewix was also present at Netcomm Forum 2018, with a booth entirely dedicated to the operation and benefits of the first ALL IN ONE e-commerce platform, which already has integrated all the features needed to sell online.
Not only that. Rewix was also the protagonist of one of the scheduled talks during the forum, with the workshop "The smartest way to data driven ecommerce with Tableau & Rewix."
On this occasion, the new analytics tools in Rewix and the importance of defining ecommerce KPIs were presented.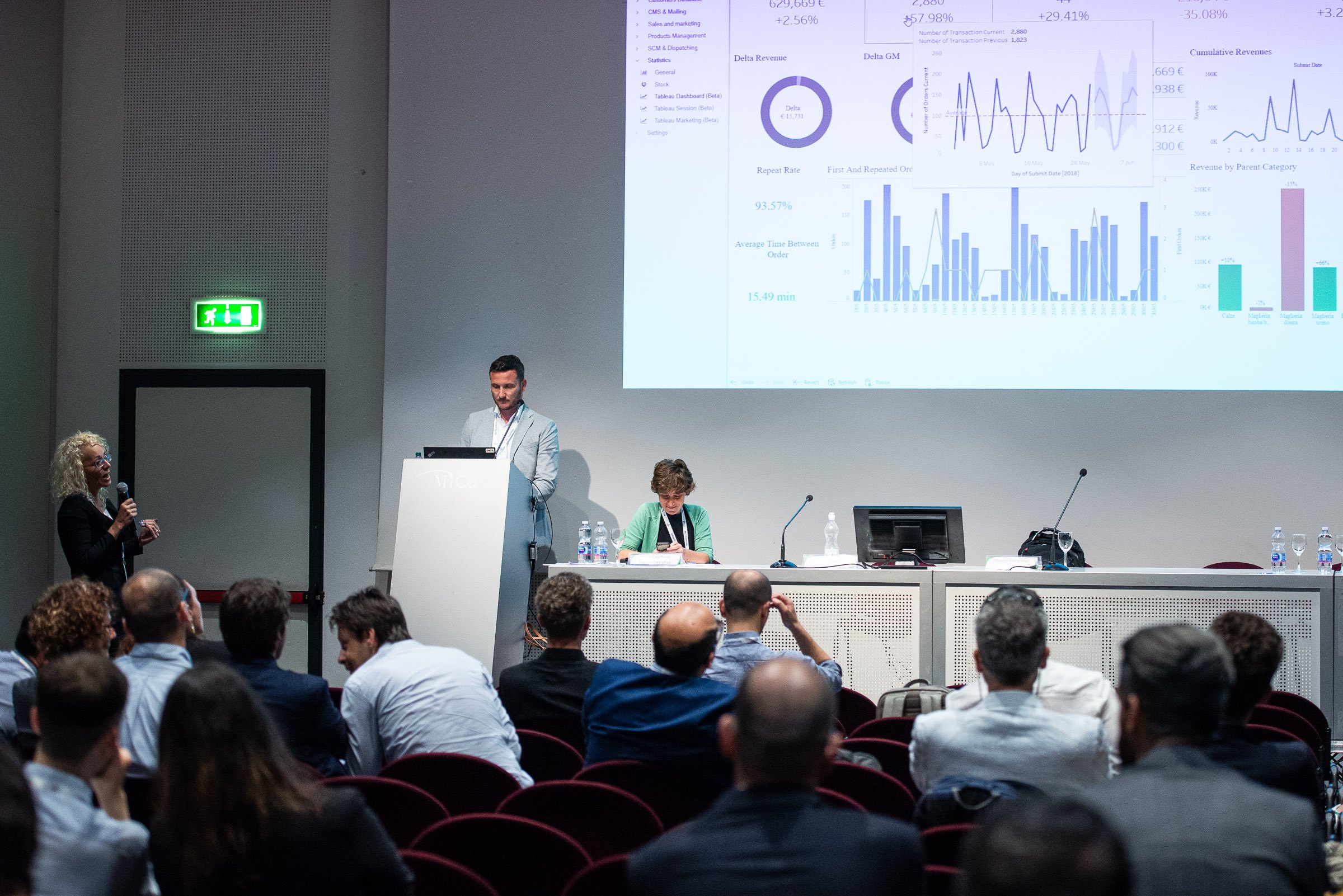 Our booth (B02) was met with great interest: visitors were mostly curious to understand the B2B potential of Rewix, one of the aspects of the platform that most differentiates it from other solutions on the market. These are designed on exclusively b2c logics that do not consider the delicacy of the b2b online sales process. The platform's competitive costs, its flexibility, numerous built-in features, and our marketing services have attracted the interest of the many visitors looking for a fast and secure e-commerce platform.
In conclusion, Netcomm Forum 2018 was not only an opportunity to showcase the potential of Rewix, but also to delve into numerous topics of the evolving e-commerce industry